Welcome to the Big Brother Watch newsletter!
It was another busy week for the Big Brother Watch team, with news of expanding surveillance techniques being deployed at British universities, the Information Commissioner's decision to delay enforcement of the new EU Privacy Directive, the EU's plans to ban plastic shopping bags, the government's efforts to censor YouTube videos and much more. 

Over at the blog, we have started posting a 'links of the day' topic each evening to make it easier for less regular visitors to keep in touch with news from our colleagues across the privacy and civil liberties campaigning sphere.  Do take a look.

As always, please do get in touch with us if there is a case you'd like our assistance with or a story you'd like to draw our attention to.  You can find our full contact details on our website at http://www.bigbrotherwatch.org.uk.  You can find Big Brother Watch on Twitter at @bbw1984. 
BBW book - now available as an e-book!
The debate about our DNA database, the largest per capita in the world, has dominated headlines throughout the last few years. Britain has more CCTV cameras than any other country in the world, and even more are being installed – including in private homes, facing out into the street. With the Intercept Modernisation Programme, the current government plans to record details of every telephone call made and e-mail sent by people in the United Kingdom.

A database of households, is set to be compiled for "health and safety" reasons, is planned by the NHS. The Independent Safeguarding Authority continues to plan a compulsory register of all those who regularly come into contact with children – perhaps a third of adults in the country. Stop-and-Search powers under the Terrorism Act are argued about as photographers are arrested for taking photographs of public buildings. Data chips in our bins monitor our domestic waste. Despite a temporary retreat on their compulsory status, identity cards (and, more importantly, the database behind them) remain with us.

What is the future for civil liberties in modern Britain?

Each of these topics - and more - are investigated in a landmark collection of essays by leading experts in the field of civil liberties, edited by Alex Deane.
You can buy a paperback copy of the book by clicking here.  For those of you using a Kindle who would like to buy an e-book copy for £6.50 click here.


Blogs of the Week
The surveillance state – now even universities are at it
British universities are institutions which have stood the test of time based on their fundamental principles of academic freedom and the pursuit knowledge without fear of reprisal.
Therefore it should cause some alarm that Time Higher reports today that De Montfort University plans to monitor its students' whereabouts using the University's wi-fi network – a proposal so Orwellian that even the President of the National Union of Students has suggested that students will be feel like "inmates under surveillance".

The long-awaiting EU Privacy and Electronic Communications Directive which was expected to come into force today has descended into farce as the Information Commissioner's Office have announced companies have an entire year to comply with the regulations.
In their infinite wisdom, the European Union risked further alienating people in Britain last night by calling for a ban on plastic shopping bags. The move, designed to benefit the environment, will mean imposing an expensive tax on shopping bags or banning them altogether.
Retailers have reacted angrily to the suggestion, claiming it will damage the already precarious state of the economy by putting people off shopping. It could dramatically reduce impulse purchases, or force people into buying expensive semi-permanent bags instead.
The Telegraph reports today that the Coalition Government has been building has been building a new identity system in the wake of the end of ID cards last year.The new system is due to be beta tested in October and it is intended to identify users of government websites. Details have yet to be announced so precisely how this system will work is still to be determined.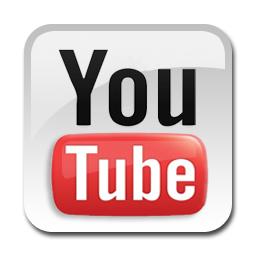 Big Brother Watch has been alerted to the fact that the UK government have been submitting requests to Google asking for certain Youtube videos and search results to be censored. When trying to access a blocked video, an error message is shown instead: "This content is not available in your country due to a government removal request".


Media Highlights 
Daniel Hamilton on BBC South discussing a Bournemouth coach operator's decision to fit "alcometers" to all its coaches.
Daniel Hamilton on BBC London discussing the government's plans to log the details of air passengers and share them with the United States government for fifteen years. 
Alex Deane commented on superinjunctions on Late Night Nicksy (syndicated nationally)
Daily Telegraph - School installs 48 cameras
Daniel Hamilton, director of Big Brother Watch UK, said there were more CCTV cameras in Scotland than anywhere else in the world.

"Wouldn't schools be better off spending the money on educating their pupils, rather than spying on them?" he said.
Wales on Sunday - 3.2 million records on police database
He said: "The vast scale of these police databases is horrifying. There are more people logged on these systems than actually live in Wales.

"It's particularly concerning to see that these databases hold information about hundreds of thousands of people who have never been convicted of a crime. Their details must be deleted without delay.

"Police databases ought to be used to hold the details of convicted criminals, not to catalogue personal information about innocent members of the public."
The Sun - 'Spy' fury at school
Daniel Hamilton, of campaigners Big Brother Watch UK, said: "Schools should spend their money on educating their pupils, not spying on them." 
Richmond and Twickenham Times - No To Mob members protest against £1m parking fines issued by Richmond Council
The group demanded the authority pays back the fines issued by the cars, which total more than £573,000 between 2009 and 2010, according to pressure group Big Brother Watch.
TechEye - UK copyright laws set for major re-vamp
Privacy advocates at Big Brother Watch had their piece, too, welcoming the decision by the
Intellectual Property Office (IPO) to place growth and innovation at the heart of its digital strategy.

However, Daniel Hamilton, director at the organisation, points out that the IPO has to be far clearer about exactly what it is Professor Hargreaves is proposing. 

"These are many questions that still need answering," Hamilton says.


Ways to help Big Brother Watch
Donate to the campaign
Keep us posted on any stories you see that we might be interested in
Forward this newsletter to a friend and encourage them to sign up to the mailing list
Join our Facebook group
Subscribe to our YouTube channel
Follow our Twitter feed